Easy to use. Powerful software. Priced right.
The
Maintenance Management

Blog

October 5, 2016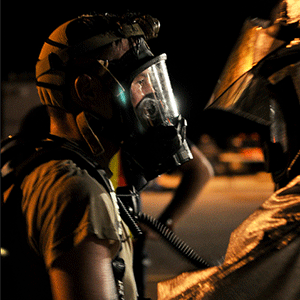 If you work in an industrial setting or in the medical industry, you no doubt have a great amount of experience with understanding OSHA labels. Most of the workers in the reliability industry have at least some familiarity with the pictograms used by the organization to indicate different hazards, and many have received special training. Still, even given all of the above, there can be some confusion about the precise meanings of the labels we find on chemicals and machinery, and trying to make sense of them during times of emergency, such as during a chemical spill or fire, can be tricky. Today, we are going to look at some of the most common OSHA hazard communications in an effort to better understand them.
A lot of the pictograms and hazard labels provided by the Occupational Safety and Health Administration seem to be self-explanatory at first glance. A skull and crossbones, for example, or a giant flame can surely only mean bad things! But beyond the simple warning of danger, these labels and pictograms provide specific information at a quick glance that tells you the exact type of danger you are facing.
Read the rest of the story…
September 20, 2016
September 8, 2016
August 23, 2016
August 8, 2016
July 18, 2016
June 21, 2016
June 16, 2016
MAPCON has nearly 30 years of CMMS Software experience and a proven reputation for continuous product support.
Experience the full feature set and unbelievable value of MAPCON Pro or MAPCON Lite today! Don't wait! To start, just Click Here! Or, call us now at 1-800-922-4336 or Email us with your request.
Easy to use. Powerful software. Priced right.
1-800-922-4336 • Email us