Easy to use. Powerful software. Priced right.
The
Maintenance Management

Blog

March 20, 2017

March 13, 2017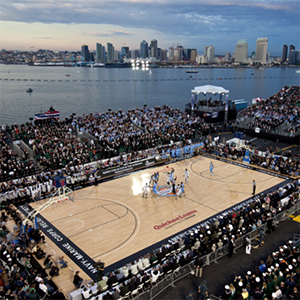 It's that time of year again – time for March Madness! As people are trading bracket tips, I can't help but wonder how a CMMS could assist with this process. Wouldn't it be nice if you could pull up a CMMS, such as MAPCON and run reports on all your favorite teams? You could use the reports to make educated bracket decisions, and maybe even beat your coworkers for once! Here's how I think a CMMS could assist with bracket decisions.
Inventory Management. In a maintenance department, inventory management is always a high priority. It is critical to have necessary parts on hand for when repairs are needed. The same can be said for a basketball team. Players and coaches always need to make sure they have the needed equipment and that it is up-to-par. No one wants a deflate gate scandal to hit college basketball! So, in this case, a CMMS can be used fundamentally to make sure teams have the equipment they need to make sure practice goes off without a hitch. MAPCON even allows users to set a minimum number required, and once that amount is reached, a purchase requisition for the needed equipment is automatically created and a notification can be sent to the team manager to reorder equipment.
Read the rest of the story…
February 28, 2017
January 11, 2017
December 20, 2016
December 12, 2016
December 1, 2016
November 14, 2016
MAPCON has nearly 30 years of CMMS Software experience and a proven reputation for continuous product support.
Experience the full feature set and unbelievable value of MAPCON Pro or MAPCON Lite today! Don't wait! To start, just Click Here! Or, call us now at 1-800-922-4336 or Email us with your request.
Easy to use. Powerful software. Priced right.
1-800-922-4336 • Email us