Easy to use. Powerful software. Priced right.
The
Maintenance Management

Blog

June 21, 2017

May 16, 2017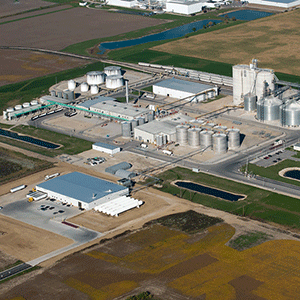 This article originally appeared in the May/June 2017 issue of Biofuels International Magazine
When it comes to keeping an ethanol plant up and running, automation is key. When most people think of 'automation', they probably think of machine automation. But there are quite a few different types of automation which can be beneficial to ethanol plants. One of the most useful types is the automation of reports and processes. A system scheduler within a computerized maintenance management system (CMMS) can be an invaluable tool when it comes to automating processes and reports. Being able to set up a time and day for preventive maintenance work orders to be created and reports to run also helps free up maintenance technicians' time, so they can spend it doing other things instead of being a slave to their computer.
The main thing ethanol plants use MAPCON's system scheduler for is to automate the release of preventive maintenance (PM) work orders. Releasing preventive maintenance orders on a regular basis is an important part of keeping machines running and thus decreasing costly downtime. The system scheduler allows administrators to set up a date for all of the PMs to be turned into work orders, which can then be emailed to the appropriate person. They can also be sent to the person's mobile device and will appear in their mobile CMMS application. If needed, the admin can print the PM work orders and assign them accordingly. Many plants choose to run this process at the beginning of each week, so workers know what repairs they have to get done for the week.
Read the rest of the story…
May 12, 2017
April 28, 2017
March 20, 2017
March 13, 2017
February 28, 2017
January 11, 2017
MAPCON has nearly 30 years of CMMS Software experience and a proven reputation for continuous product support.
Experience the full feature set and unbelievable value of MAPCON Pro or MAPCON Lite today! Don't wait! To start, just Click Here! Or, call us now at 1-800-922-4336 or Email us with your request.
Easy to use. Powerful software. Priced right.
1-800-922-4336 • Email us