Easy to use. Powerful software. Priced right.
The
Maintenance Management

Blog
9 Reasons Your University Needs Maintenance Software
May 9, 2014
How Maintenance Software Benefits Universities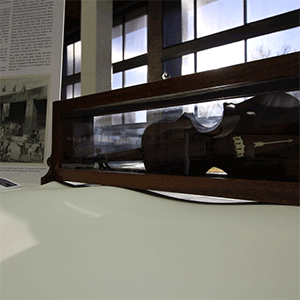 If you are the head of maintenance for a college or university (or any educational institution, for that matter), then you are well aware of the multitude of maintenance issues that campuses encounter and how important having a great maintenance system in place really is. However, if you are not employing maintenance software, you are not seeing the whole picture – your life could be a lot easier and your budget a lot lower! In this blog post, we will be discussing some reasons your university needs maintenance software.
I have said it a million times before: if you are in the maintenance, facility management, or reliability industry, you can benefit vastly by incorporating maintenance software into your everyday routine. I could fill an entire book with reasons why, but for the sake of brevity, I'll give you nine of them in this short post.
Asset Management
Computerized maintenance management software (CMMS) plays a pivotal role in tracking your assets – no matter what they are. Without some sort of asset tracking, it is impossible to create a sound maintenance system, no matter how good you are. Universities have so many moving parts – everything from lab equipment, computers, and sport equipment on through to dorm room facility needs like lighting, showers, and even toilets for colleges with on-campus living quarters.
The bigger the university, the bigger the need. But don't be fooled – even a small local community college has many assets to track. Don't rely on a spreadsheet – get yourself a CMMS.
Increase Productivity
Another great benefit of maintenance software is the fact that it can increase your productivity. By scheduling jobs and setting up a routine of preventative maintenance, you can better schedule your employees and make sure that staff are not just standing around twiddling their thumbs. You will be able to see, at a glance, your maintenance needs and schedule them accordingly.
Accountability
Not only can you schedule work orders and issue them, but you can also track those tasks to see if they were performed, what steps were taken, and that the maintenance was followed through with. In the event that something breaks down or an injury occurs, you will need this documentation as proof that your maintained the equipment or facility properly to avoid liability or voided warranties.
Improve Lifespan of Equipment
One of the key ways you can increase the life expectancy of a piece of equipment or machinery is by scheduling (and performing) routine preventative maintenance. By replacing spare parts as machines go through their everyday wear and tear, you can save yourself a bundle on purchasing a whole new piece of equipment. Don't let small issues become big ones!
Justify Your Role
If you run a facility or are in charge of your school's maintenance program, you will no doubt be accountable to someone for your job. They will want to know that you are not a drain on the budget and that you are, in fact, necessary. Of course, that goes without saying, but you would be surprised how often this topic has come up. Creating reports – which a CMMS will let you do – is one way to prove this. When it comes time to look at budget cuts, you and your staff will have a handy tool to show just how valuable your team really is.
Easy Reporting
In addition to justifying your (and your staff's) role, CMMS reporting lets you plan better, schedule better, and monitor the overall health of your facility and maintenance system.
Safety Issues
The importance of safety cannot be overstated. If you have ever visited a facility that does not incorporate some sort of maintenance software effectively, it has probably been pretty obvious. Usually, such places are cluttered and not well-maintained. This can (and often does) lead to safety hazards, which are not only tragic but costly as well. Even something as simple as broken light fixtures in a stairwell can lead to a serious safety concern. Set up a schedule to check for issues such as these in your maintenance software and avoid these situations.
Documentation
I am a huge fan of documentation. The term itself is rather broad when it comes to maintenance systems, but primarily, a CMMS will let you store all of your warranty information, user manuals, equipment notes, maintenance notes, and so much more all in one location. There's no need to rifle through filing cabinets or old notepads when you need to call for a machine replacement or understand how to use a piece of equipment.
Budget
Finally, maintenance management software will help you not only budget for your department (and stay within that budget) but will actually save you money in the long run. Smart staffing, preventative maintenance programs that extend equipment life, and even an increase in energy efficiency (well-maintained machines use less energy) are just a fraction of the ways a CMMS will save you money once it is properly implemented.
Lisa Richards is an experienced professional in the field of industrial management and is an avid blogger about maintenance management systems and productivity innovation. Richards' undergraduate degree in Industrial Engineering opened the door for her initial career path with a Midwest-based agricultural implement manufacturer with global market reach. Over a span of 10 years, Lisa worked her way through various staff leadership positions in the manufacturing process until reaching the operations manager level at a construction and forestry equipment facility. Lisa excelled at increasing productivity while maintaining or lowering operating budgets for her plant sites. An Illinois native, Lisa recently returned to her suburban Chicago North Shore hometown to raise her family. Lisa has chosen to be active in her community and schools while her two young girls begin their own journey through life. Richards has now joined the MAPCON team as an educational outreach writer in support of their efforts to inform maintenance management specialists about the advantages in marrying advanced maintenance software with cutting-edge facility and industrial management strategies.
MAPCON has nearly 30 years of CMMS Software experience and a proven reputation for continuous product support.
Experience the full feature set and unbelievable value of MAPCON Pro or MAPCON Lite today! Don't wait! To start, just Click Here! Or, call us now at 1-800-922-4336 or Email us with your request.
Easy to use. Powerful software. Priced right.
1-800-922-4336 • Email us