Easy to use. Powerful software. Priced right.
The
Maintenance Management

Blog
5 Reasons Your Hotel Should Be Using a CMMS
January 11, 2017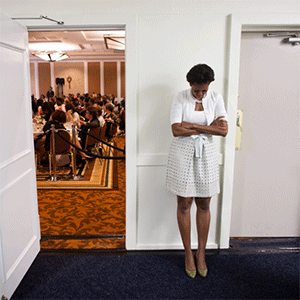 With the growing popularity of sites such as Airbnb, the hospitality industry really needs to step up its game in order to remain competitive. A computerized maintenance management system (CMMS) can help hotels and resorts increase their bookings.
Customer Experience. Preventive maintenance checks can be scheduled within a CMMS, which can help prevent downtime, which will definitely help leave your customers satisfied. A simple preventive maintenance check can keep HVAC or other systems up-and-running effectively.
Increased Profit Margin. When using a CMMS, preventive maintenance tasks can be scheduled to ensure equipment doesn't break down, thus decreasing downtime. Preventive maintenance addresses potential issues before they arise, which means any repairs will be cheaper as well. Additionally, regularly maintaining equipment also means it will not need to be replaced as frequently, which is also a huge money-saver.
HR Tracking. Some CMMS (such as MAPCON), have a module that allows managers to see how much work is scheduled per shift, crew, or craft. Being able to see this allows them to make crucial scheduling decisions which can impact the company. For example, if one shift has enough work orders scheduled to take the entire shift, managers might add someone to that shift in case an emergency repair comes up. Conversely, if the daytime shift has hardly any work scheduled, the hotel is able to decide to reschedule one of its employees to a shift that needs more help, which helps the hotel stay in tip-top shape.
Purchasing Integration. Many CMMS systems integrate well with purchasing programs, or have add-on modules for this. Within our inventory module, MAPCON allows users to set a minimum and maximum for each part. Once the parts reach the set minimum, a purchase request is automatically created to reorder those parts, and a notification is sent directly to the person in charge of approving those requests. Having this process automated ensures the hotel will never run out of the parts it needs to keep things running. This decreases downtime significantly, which helps ensure a more pleasant experience for all guests.
Facility Maintenance. Not only does a CMMS assist with work orders and planning, but it can also help with facility maintenance tasks, such as grounds keeping. Guests tend to prefer hotels with an impressive landscape as well as nice rooms. A good CMMS allows users to schedule regular landscape maintenance work, such as checking on sprinkler systems, which helps keep things around the hotel or resort looking perfect. Being able to put in a work request to repair a broken sidewalk is also beneficial, because safe guests are happy guests, and happy guests return.
The hospitality market is more competitive than ever, so each hotel and resort needs to pull out all the stops in order to make guests happy and stay in business. One of the easiest and most cost-effective ways to do this is to implement a CMMS within your hotel.
To find out how MAPCON can benefit your hotel or resort, schedule a free demo today by clicking here.
Lisa Richards is an experienced professional in the field of industrial management and is an avid blogger about maintenance management systems and productivity innovation. Richards' undergraduate degree in Industrial Engineering opened the door for her initial career path with a Midwest-based agricultural implement manufacturer with global market reach. Over a span of 10 years, Lisa worked her way through various staff leadership positions in the manufacturing process until reaching the operations manager level at a construction and forestry equipment facility. Lisa excelled at increasing productivity while maintaining or lowering operating budgets for her plant sites. An Illinois native, Lisa recently returned to her suburban Chicago North Shore hometown to raise her family. Lisa has chosen to be active in her community and schools while her two young girls begin their own journey through life. Richards has now joined the MAPCON team as an educational outreach writer in support of their efforts to inform maintenance management specialists about the advantages in marrying advanced maintenance software with cutting-edge facility and industrial management strategies.
MAPCON has nearly 30 years of CMMS Software experience and a proven reputation for continuous product support.
Experience the full feature set and unbelievable value of MAPCON Pro or MAPCON Lite today! Don't wait! To start, just Click Here! Or, call us now at 1-800-922-4336 or Email us with your request.
Easy to use. Powerful software. Priced right.
1-800-922-4336 • Email us